VW Streetrods and Classic Cars
8837 New York Ave., Hudson, Fla. 34667
(727) 862-9890
---
VW Streetrods is Proud to Present...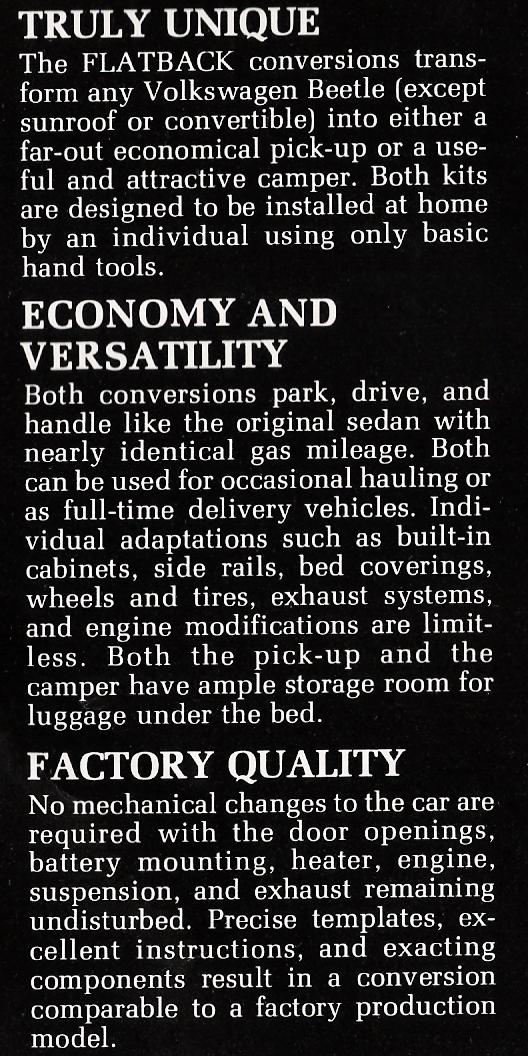 Down in Hudson, Florida is located VW Streetrods and Classic Cars. An all-round assembly facility dedicated to breathing new life into classic cars, and producing the FLATBACKTM VW. Welcome to our website! Please browse around, check out the vehicles featured here. There really is nothing like our product. What with style, comfort and amazing utility, we turn these old 'Bugs' into a fun collectors' item- AT A GREAT PRICE!
VW craftsman Ben Root specializes in the conversion process- overseeing and personally attending to every single vehicle produced. With demand rising and good VW's becoming harder to find, be sure to make your order today! Call Mr. Root directly at the number at the bottom of the page.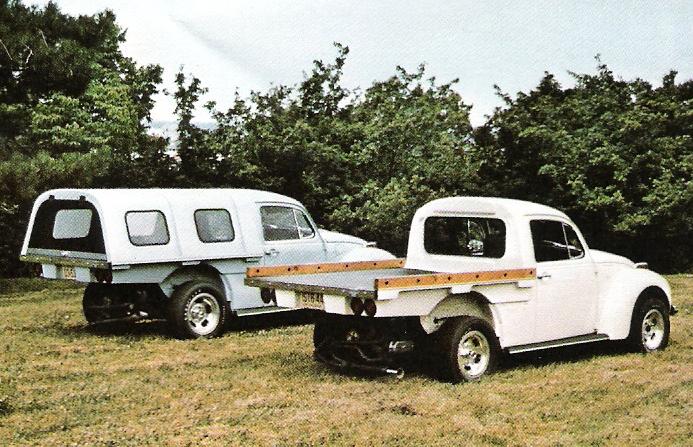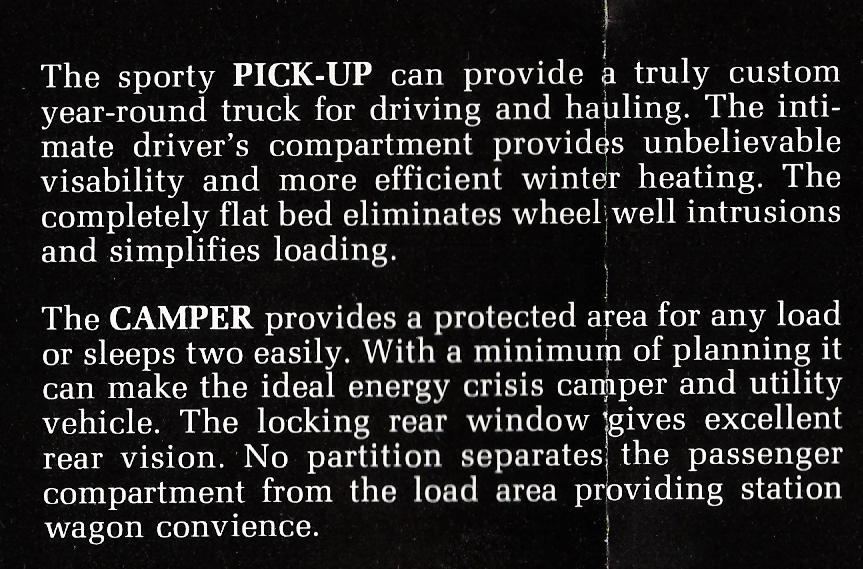 CHECK OUT BOTH
OF OUR TYPES
OF TRUCK!
----------------->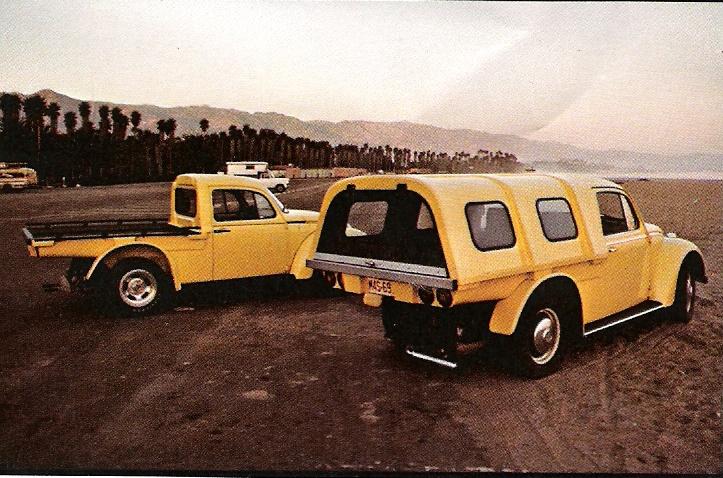 <----The Pickup and Camper styles make a great combo together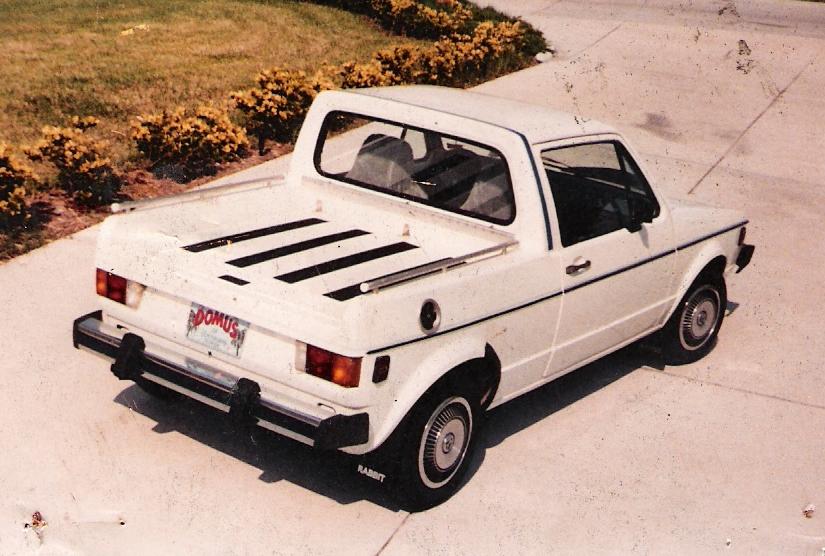 How about this one, made from the front of a Rabbit, guaranteed to put a smile on anyone's face.
------------->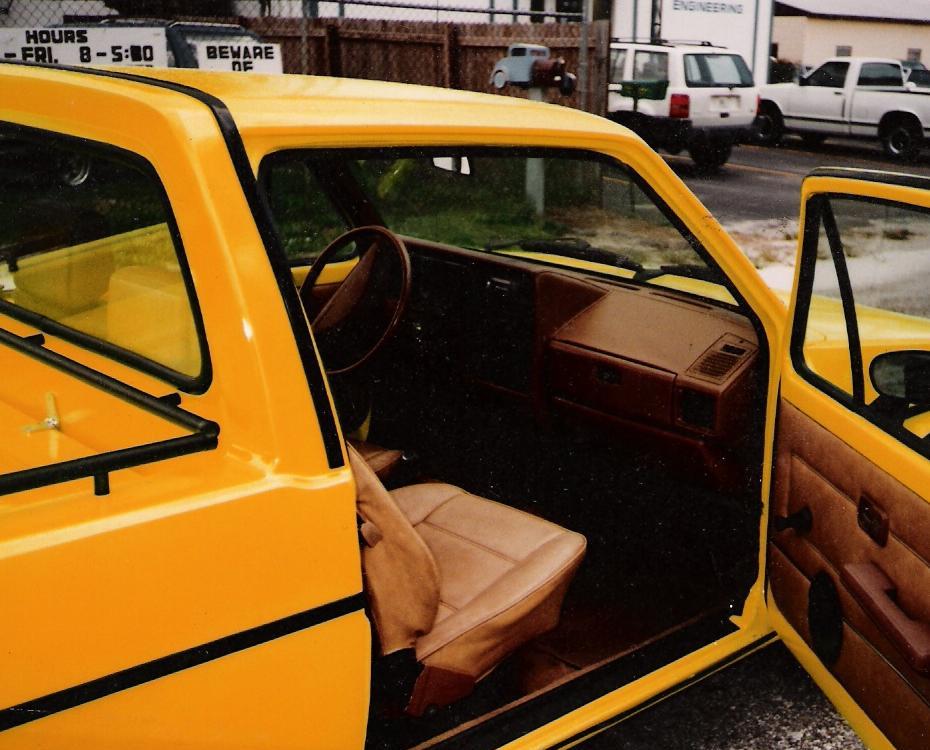 A re-done Flatback Rabbit with leather interior...
With these, the possibilities are endless...