THE HUDSON LANDSIDE
NEIGHBORHOODS IN DETAIL
INTRODUCTION: OUR INLAND INFRASTRUCTURE
Hudson started as a coastal community in the late 1800s, but with the development of the Tampa / St. Petersburg / Clearwater / New Port Richey area out to this place, forty miles out from the center of the metropolis, the land has been subdivided out into large tracts, where healthy neighborhoods have been built. In other words, Hudson has become an 'exurb' of Tampa / St. Pete. The area has a crime rate less than half of the national average, and is becoming widely known as a bedroom community both near the water and with plenty of golf courses and recreation inside it. Retirees and young couples, empty nesters and sportsmen all have arrived to stake their claim here, recognizing it as a place much less dense than the average built-up area, full of amenities and, really, not that bad on traffic.
To See Properties for Sale in Hudson now, Click Here
---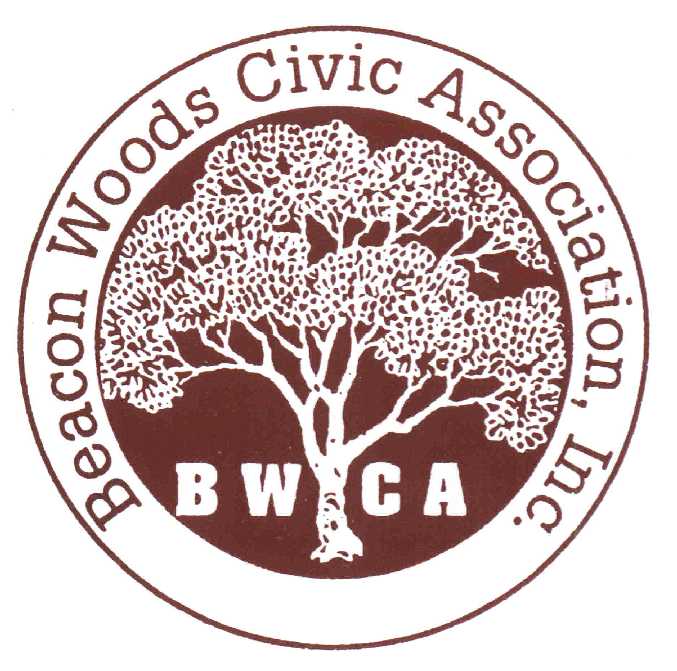 I. BEACON WOODS <---click for website!)
Of all the subdivisions east of US 19, Beacon Woods is both the largest and has the longest history. It comprises the main part of central and south-central Hudson. When 19 was made larger in the 1970s, it spurred new traffic into West Pasco, and made it easier to get into the city from here. Beacon Woods was incorporated in 1972, got a pool and a common market area, along with many new homes. Today it is also a Florida Bird Sanctuary as well as a destination for cavedivers, due to the labarynthine network of caves underneath Hudson. Residents enjoy not only the swimming facilities pictured below, but shuffleboard, billiard and ping pong room, tennis courts, horseshoe court, saunas, bacceball court, basketball court and gym / exercise room. And of course, Golf. See the Golf Club page here.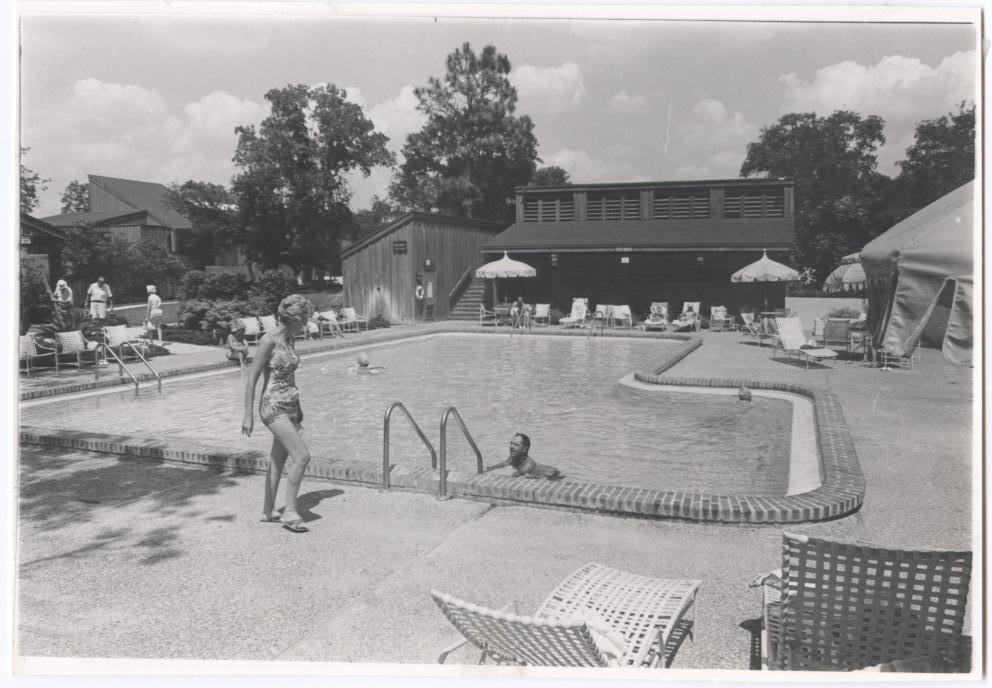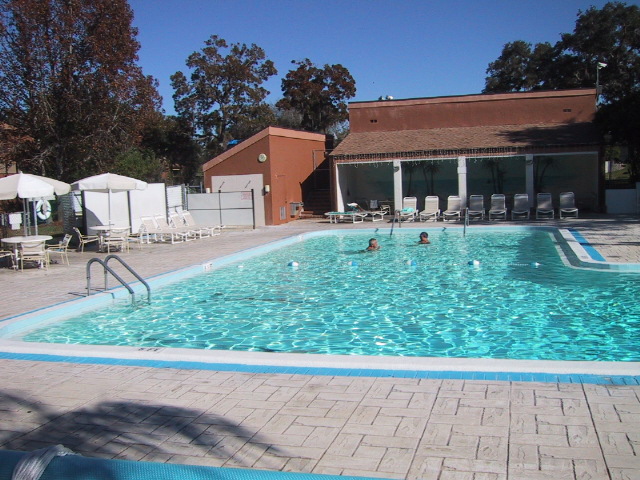 Beacon Woods Clubhouse in 1975 Beacon Woods Clubhouse Today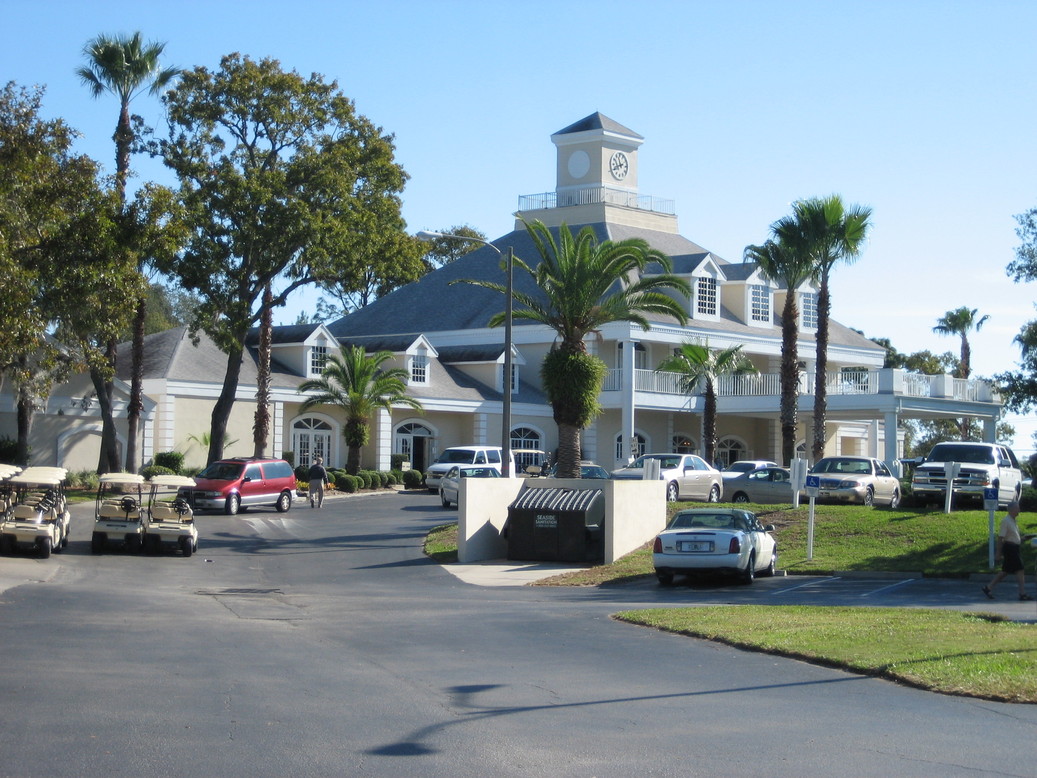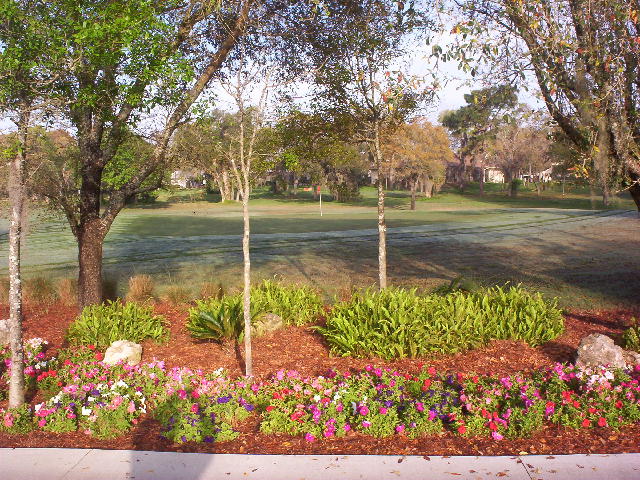 Another nice view of Beacon Woods, at the Civic Center (left) and on the Golf Course (right)
---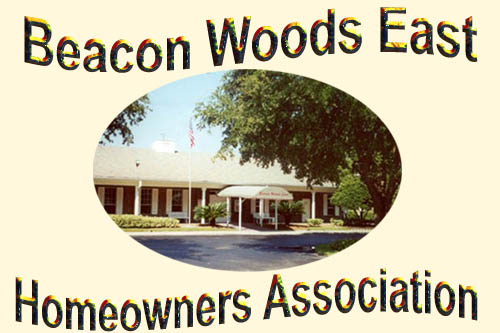 In Beacon Woods East, a strong and in touch homeowners association helps maintain the neighborhood
and has a large socially interactive schedule of events for residents and outsiders both.
---

Fairway Oaks is also a golfing community, serviced by The Links golf course, which is available for residents and visitors both. The community itself is in north central Hudson. The 18-hole course features 6,209 yards of golf from the longest tees for a par of 71. The course rating is 69.8 and it has a slope rating of 123. Links opened in 1989, and today David Donald manages it.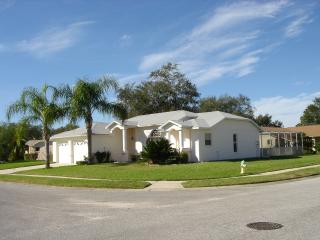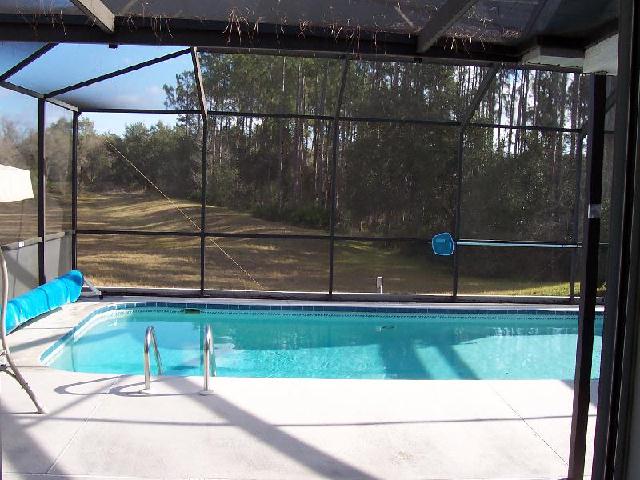 Homes in Fairway Oaks generally have pools and a lanai, like other inland communities in Hudson
---

Apart from Beacon Woods, Heritage Pines is the largest neighborhood in Hudson. It comprises the main part of northern Hudson, with its main entrance off of County Line Rd. Hertiage Pines is a 55 and over community, which is filled with amenities. It is divided into villages with their own identities, while focus is on the main clubhouse, a full scale country club. In it, one finds an upscale restaurant, a wedding hall, a Grille Room, a performing arts center and clubhouse. There is an 18 hole Golf Course beside it, in the center of the subdivision, and a pro shop. Bocce courts, fitness center, swimming pool, tennis courts and activity centers round out the amenities, excluding of course the Florida sun and nature, well preserved in HP. Click for info about Golf Course.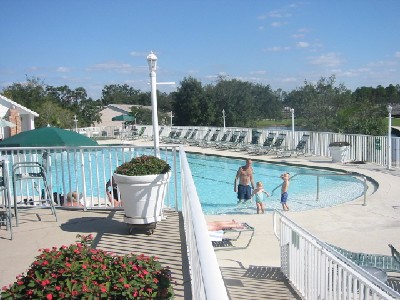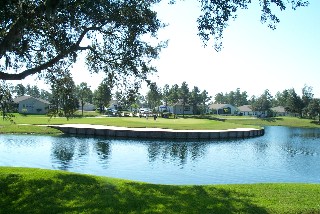 Swimming Pool Gof Course
---
IV. SunWest Harbortowne
SunWest Harbortowne is a proposed community to the west of US 19- it is just in its formative stages. For updates, click here.
---
V. AUTUMN OAKS
Autumn Oaks is an established community, in the north of Hudson off County Line Rd. The Suncoast Parkway is credited with facilitating the boom in the area, offering faster access to Tampa. Larger lots are the rule in Autumn Oaks, for example, half an acre is the minimum, with a normal lot around one acre. The biggest builder in the area is Avalon, which builds 'on your lot' in one of their styles.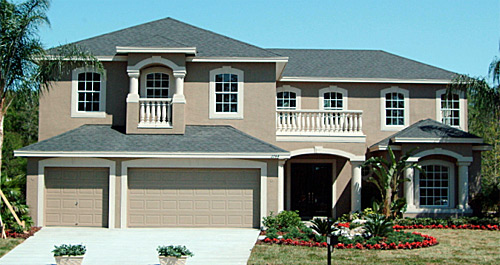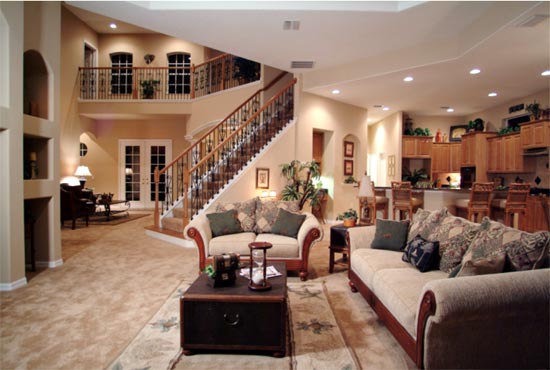 A 'Captiva' model home with interior, which won an award from the Tampa Bay Builders Association and the Pasco Building Association
---
VI. BARRINGTON WOODS, BEACON RIDGE
Barrington Woods is next to Beacon Woods, with an entrance off Little Rd. and another off Hudson Ave (on the street's southern side).
It is like Beacon Woods, but generally newer. The same goes for Beacon Ridge. Here are pictures of a regular house in these quiet neighborhoods: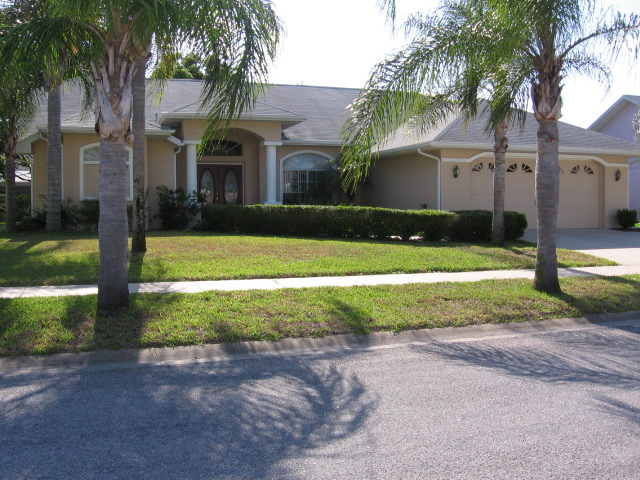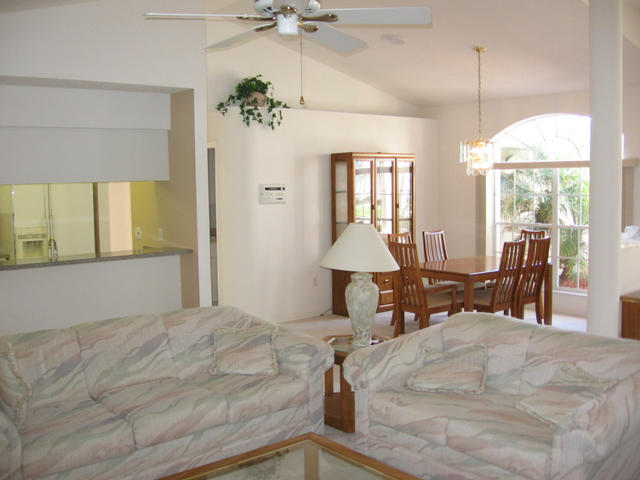 Most lots are average size as seen here, with upscale Florida patterns inside. Click here for schools in the area.
---
VII. BRIARWOODS AND VIVA VILLAS
Briarwoods and Viva Villas are located west of US 19 between the coastal wetlands and the street. Briarwoods has around 185 homes, and gained some bad publicity in 2003 when a series of sinkholes were found there, prompting some people to abandon their properties. However, they turned out to be easily neutralized and the homes have regained their pre-sinkhole value: "A sinkhole can erode the property's appraised value, Pasco Property Appraiser Mike Wells said, but once the damage is repaired, the appraised value shoots back up. That's why, as quickly as homes are emptying in Briarwoods, they're filling with new owners" (see article). Viva Villas meanwhile, is located ajoining Briarwoods, and gained a bad reputation for being exposed to the smell from a sewage plant (mostly underground)- since refurbished (see article).
Meadow Oaks is the 4th (and last) Hudson neighborhood to have a golf course. Like the others, it has gently rolling streets, is largely flat with some wavy hills, and is quiet. The golf course is 18-holes, features 6,016 yards of golf from the longest tees for a par of 70. The course rating is 67.6 and it has a slope rating of 118 on Bermuda grass. It opened in 1985, and Ron Padova is the manager. The Meadow Oaks subdivision is becoming much more popular now, after the Suncoast Parkway was installed. It sits nearer the Parkway than US 19, and so benefits especially from it. Residents in this gated community have swimming pools and tennis courts. See the Windward Homes Website for floorplans.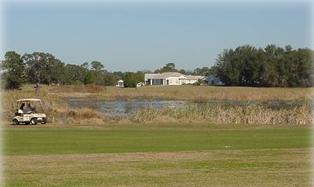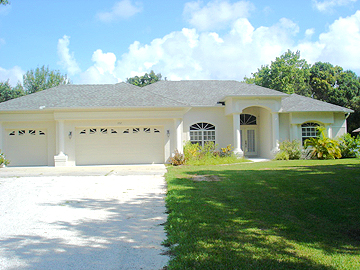 The Golf Course An average home in Meadow Oaks
---
IX. PINE RIDGE AT SUGAR CREEK AND SHADOW RIDGE
At Pine Ridge off SR 52, 260 homes were built by William Ryan Builders, amid landscaped ponds and a master-planned setting. It is another quiet neighborhood in Hudson. Some residents have complained of the unresponsiveness of the builder, however (see article). Even so, the article states residents love the neighborhood and do not want to leave- they just want everything maintenenced properly. Meanwhile at Shadow Ridge, some homes have had sinkhole trouble, but only very minor, and easily repairable (see website).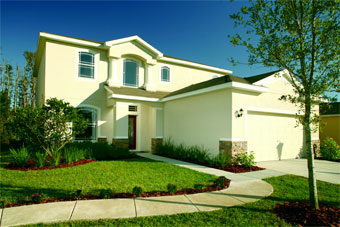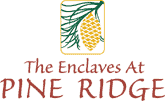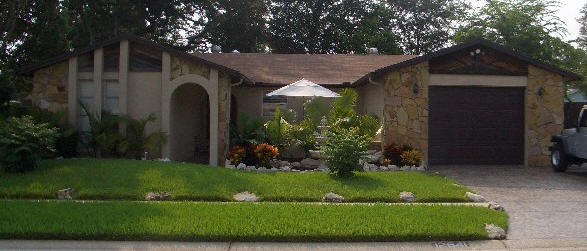 A home in Pine Ridge A repaired sinkhole home in Shadow Ridge
---
X. SHADOW LAKES AND THE VERANDAHS
Shadow Lakes is unique in that its clubhouse serves as an official Kids Voting polling station (See website). Meanwhile the Verandahs is a brand new community off of SR 52 nearer to the Suncoast Parkway, built by the Lennar corporation. It is a gated community with homes such as that shown below. When it is built out, it should have a community pool, a cabana and a park.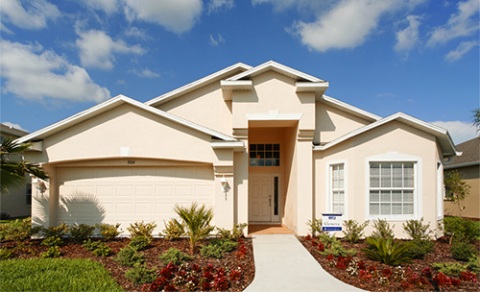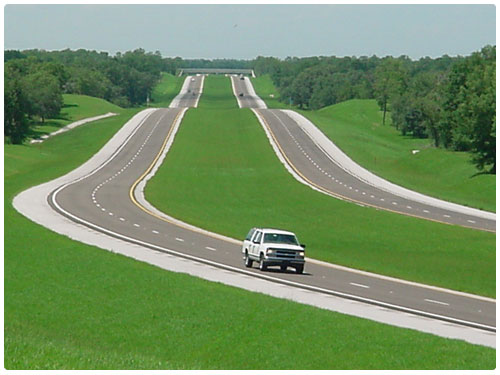 The standard home in the Verandahs The Suncoast Prky going through Hudson
---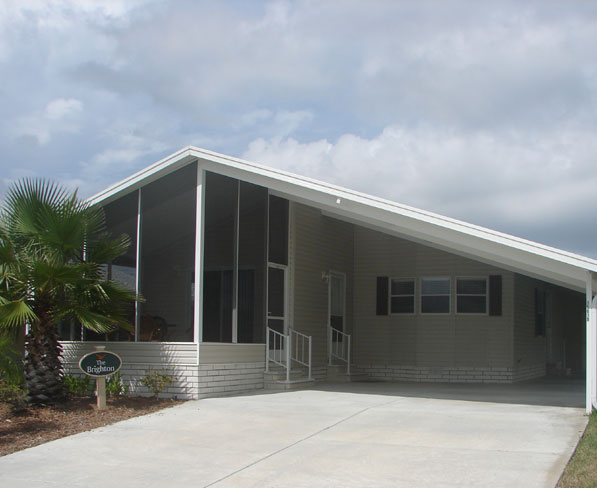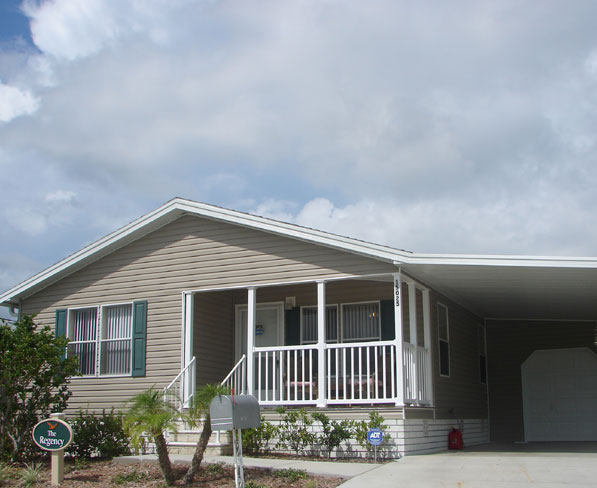 Brentwood Estates is a community of homes where the resident can select from one of two models, shown here. A low maintenance lifestyle couples with affordability and amenities like putting green and community center to make this a comfortable neighborhood amid the larger and more complex ones around it. One enters a 'fixed-lease' which covers all the costs of living (Explanation).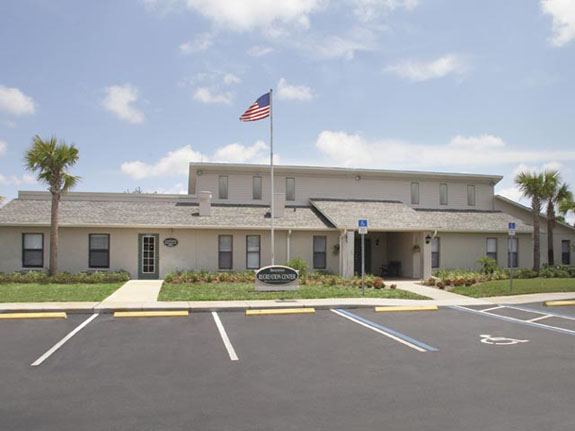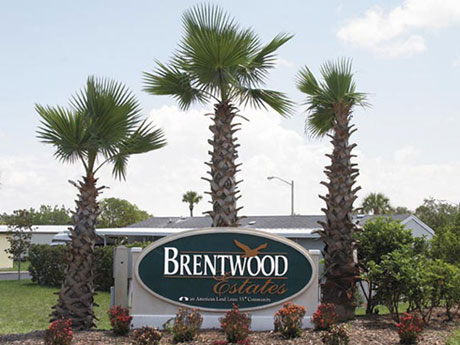 The Clubhouse and the Entrance Sign on New York Avenue
These smaller communities are important parts of Hudson's economy and residential infrastructure as well. No matter where you live, don't be shy! Tell us about your neighborhood- if you live in any of the communities above or in the list below, and have pictures and information, please send it on to us, and we will happily credit your contribution! Its a great way to be closer to the community.
Also in Aripeka we have: the Highlands, Emerald Beach, Suncoast Terrace, Ironwood, Bolton Heights, Hill n Dale, Gulfside Estates and Indian Oaks

Finally, Shady Hills, the Reserve, the Estates, berkley Woods, Belfran Villas, Beacon Point, Sinset Villas, Long Lake Estates, Canterbury Farms, Frierson Lake, Sunrise Acres, Pincus, Grey's Lake, Lakewood Acres, Lake Hills, Rolling Oaks, Dekan Lake, Lake Karl, Word of Life and Sherwood Forest

Barrington Hills

Brentwood Estates

Club Wildwood

Country Village

East Lake Landings

Forest Green

Gulf Breeze

Holiday Haven

Hudson Springs

Oak Bend

Ponderosa Park

Parkwood Acres

S and S

Shadow Wood Village

Shady Acres

Winter Paradise
---
CONCLUSION
This has been a comprehensive list of all neighborhoods and some characteristics about them. It should be used as a general guide only however, and the help of a Hudson based realtor will give you possibly a fuller picture. On a whole however, residential land and home values in Hudson are increasing month by month. If you are an investor or someone who has been putting off moving to the coast, you may consider this fact.
---
Search in the above here for YOUR street elsewhere on the site!
---
Take a good look at it, Gulf Island is visible as an L (it looks like clouds but isn't), Driftwood is easily seen, as is the Beach,
the Marina and many canals. Beacon Woods and many of the neighborhoods on this page are here.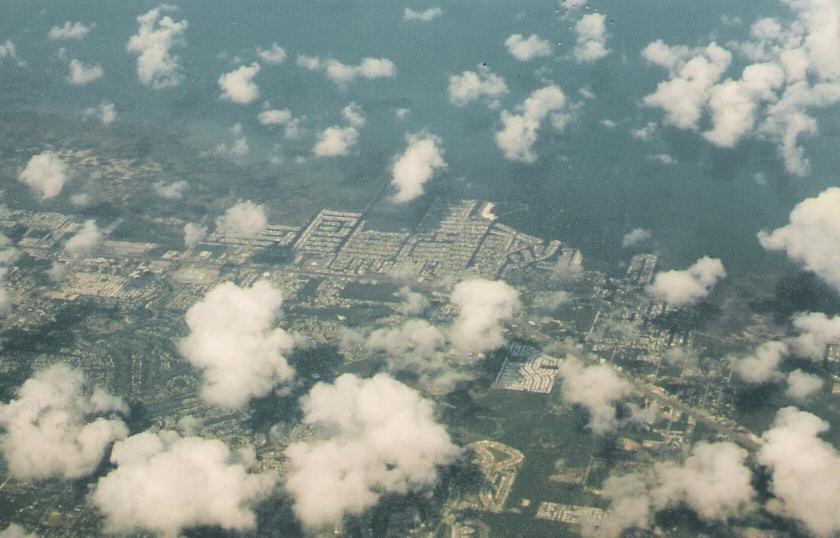 Here is the Bird Sanctuary between Cape Cay and Sea Pines.
Many of the vintage postcards from the 1950's etc. featured these kinds of Gulf Coast wetlands scenes.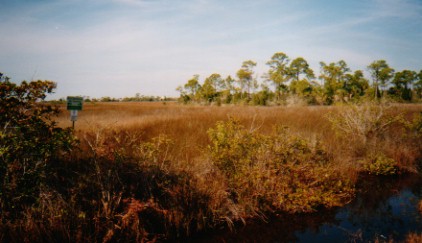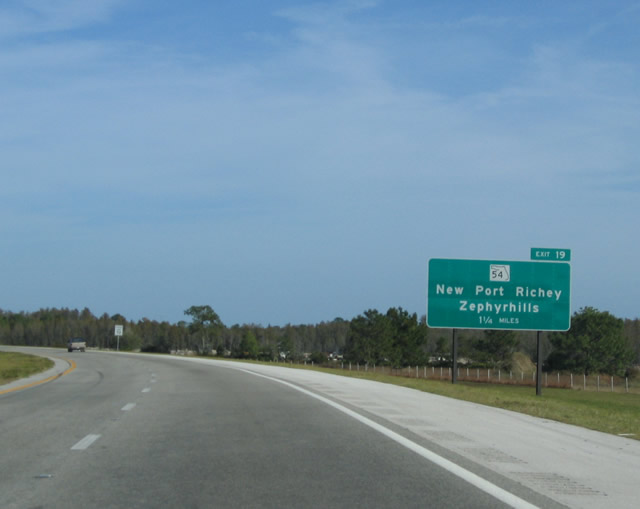 To See Properties for Sale in Hudson Beach now, Click Here