What to do in Hudson?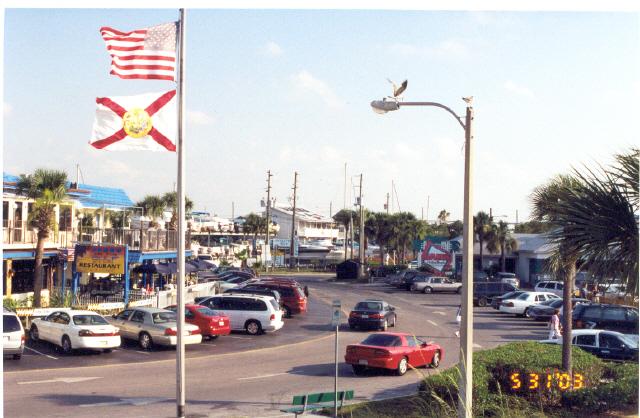 First of all...
Go to the Beach!
(and not only the Beach)
Remember what is right here in our backyard! Hudson Beach is a great place to relax and watch
the waves come up over the sand, look out on the open horizon, and have a picnic.
Unlike Clearwater, Tarpon Springs, and Green Key, it is unlikely to be crowded.
So set up shop or rent a boat for the day at Hudson Beach Marina (below) or
Skeleton Key Marina, both on Clark St.
Here are businesses catering to
those looking to rent a boat
for the day:
Boat Renters / Rides
Airboat Rides
Hudson 727-868-4500
Chipís Bait and Tackle
Hudson 813-868-1229
Foxy Samís Charters
Hudson 727-868-8719
Great Escape Charters
Hudson 727- 846-2761
Pelican Marine
Hudson 727-863-5409
Scuba West
Hudson 727-863-6911

Views of Hudson Beach Marina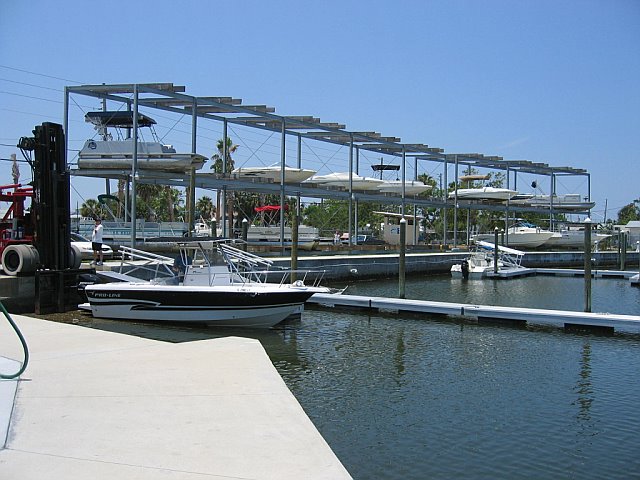 Hudson Beach Marina is "the perfect place for all your boating needs." This newly remodeled marina is conveniently located one-half mile off U.S. 19 on Clark Street, and just down the street from Hudson Beach. Below are some of the amenities that Hudson Beach Marina offers: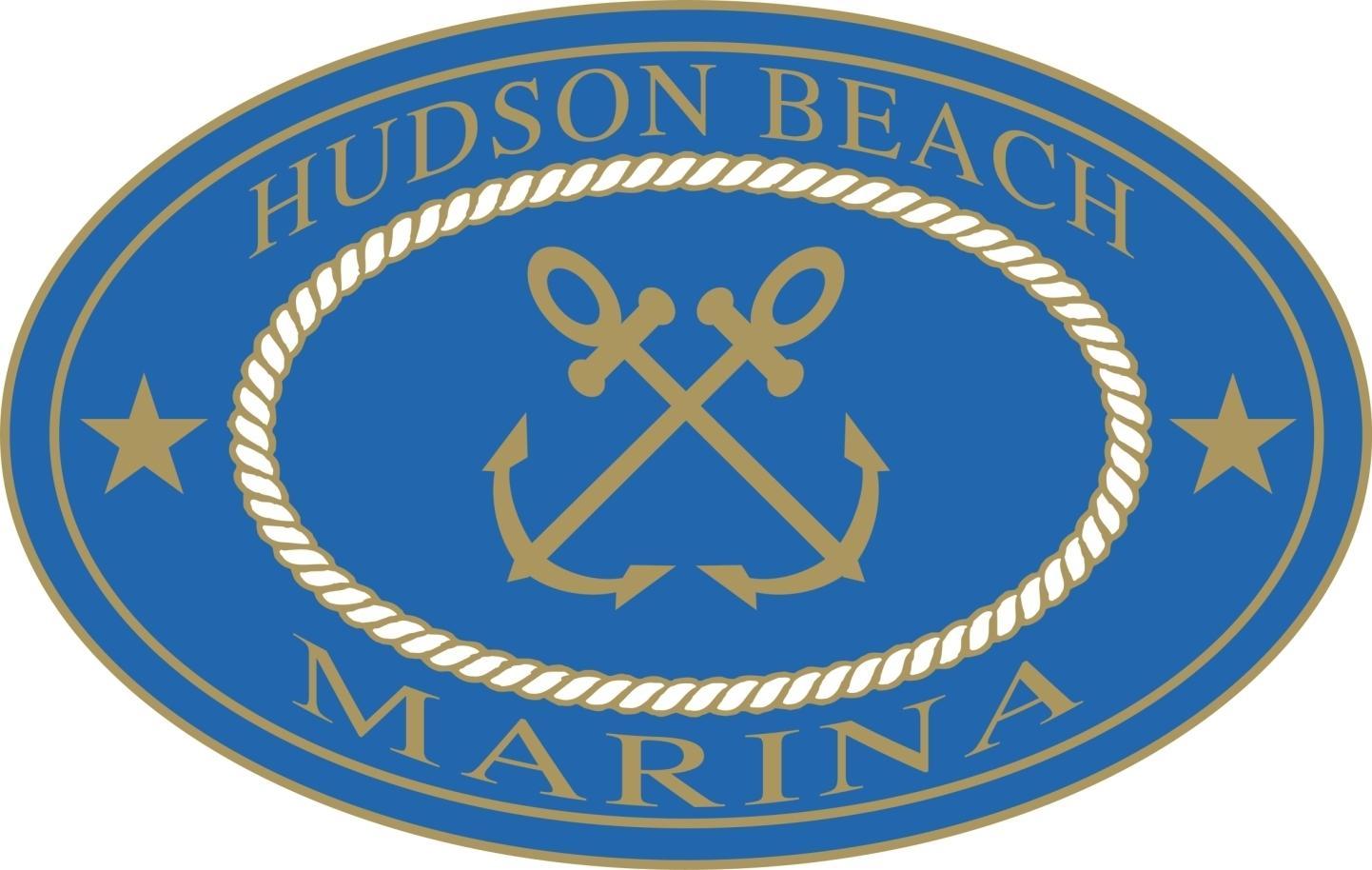 Skeleton Key Marina Last Canal and into the Gulf
Skeleton Key Marina meanwhile, also offers classes on how to sail at its website: Adventures in Sailing.
Boaters and beach bums have two restaurants to frequent for lunch, dinner or late night fiesta.
These are Sam's and Inn on the Gulf (which doubles as a restaurant).
See Inn on the Gulf's web-commerical!
Sam's Bar & Restaurant $

This beachfront establishment has the best views of the open water,

where one can enjoy boats passing, waves splashing and fresh air at land's end.

Across the street from Sam's, Inn-on-the-Gulf

has a 2nd story balcony overlooking the water,

good food and an elegant dinner atmosphere.

You can also stay here because it is a beachfront hotel

(book early in winter).
Pape Kibo's (727-819-2417) $
If you actually are going to rent a boat this weekend, or have a beach picnic, don't worry about cooking, stop in first to get subs
at Papa Kibo's, just south of Hudson Ave. on Old Dixie. They only use top quality Boarshead meats and cheeses on their sandwiches
AND they beat the major chains' prices (not to mention quality). Conversely, if you got suckered into working today, they will deliver
lunch free to you at any local business. Finally, since they open at 7am, to take a sub to the office.
Give a call for details, and try the Cuban Sandwich.
For more pictures of Hudson Beach itself, go here
-----------------------------------------------------------------------------------------------------------------------------------------------
Absorb some History on Old Dixie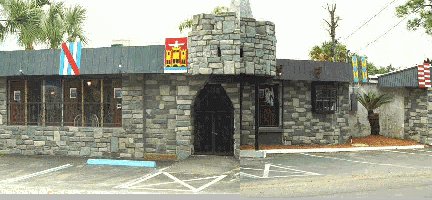 13911 Old Dixie Hwy Hudson, Florida 34667 U.S.A.

For reservations, call (727) 863-7994 Fax: (727) 856-3948
or send an E-mail to ifrance@earthlink.net
It is located 1 block west of US 19 in Hudson, Just 2 miles North
of SR 52, between Sea Ranch drive and Clark Street.

The restaurant is open Wednesday thru Saturday 5:30 PM
till 11:00 PM , Open Sunday 3:00 PM till 8:30 PM Part of the
menu is changing every week (see our menu page)

They are Closed on Monday and Tuesday.
They open for special parties (Mondays and Tuesdays included if needed)
They have a nice selection of Wines and European beers. We serve Mixed drinks.
Live Entertainment. Darryl Lemons at the Keyboard.
Songs by Gaetan and Gerard (Betty Boop).
This place dazzles. First of all, it is in a 13th Century French castle on a street called 'Old Dixie.' Second, it is serves only French cuisine. Finally, it has been repeatedly rated as one of the best French restaurant in all of Florida. In a romantic setting, Gaetan will at times cook the main course in front of you on a `movable kitchen' and along with his French chef, Gerard, sing to your date while you are eating. So if you want to win your date's heart, or if you screwed up big-time and need to make everything 'ok again,' at least for a while, this place will facilitate that for you. As for the price, it doesn't matter. Yes, its the most expensive restaurant in Hudson- but you will probably wind up spending a few hours here, and not forget it. You'd be hard pressed to find a more French atmosphere in Florida. Tampa sophisticates can't believe its `out in Hudson,' and, neither can we (But they still drive the 40 minutes to come here, so reserve your table early on holidays!).
If you park in the parkinglot of the tall building across from Ile de France, you can take a walking tour of Old Hudson by moving north and taking a left on the street right after Clark, where you will find (below) the old Hudson Shrimp Dock:
Aerial view of the Hudson Shrimp Docks, Clark St. at Old Dixie
The Old Hudson Shrimp Docks $
(Call 868-3740) located at 6926 Harbor Drive (at Old Dixie). This is the freshest fish in town. In fact, this is the only waterfront fishery left in Pasco County. It is an old-world style fish and shrimp market where you can get the catch right out of the Gulf. No processing, no freezing, or shipping and reselling. All straight out of the open sea. This operation has somehow survived the great outsourcing of the American Shrimping Industry- occurring throughout the 1990s and all but finished today. Little 'mom and pop' shops like this have mostly been asphyxiated by the goliath of the East Asian shrimping corporations- that add preservatives and are unregulated by their governments in the manner and style which the shrimp are caught, as well as the sanitary conditions that they are kept in. Meanwhile here off Old Dixie in Hudson, you can find the best-fresh and selection galore.
]
Continuing, go down the road and turn right, get a look at the old Hudson house (1878), which acted as the area post office, which is the reason this town is named Hudson.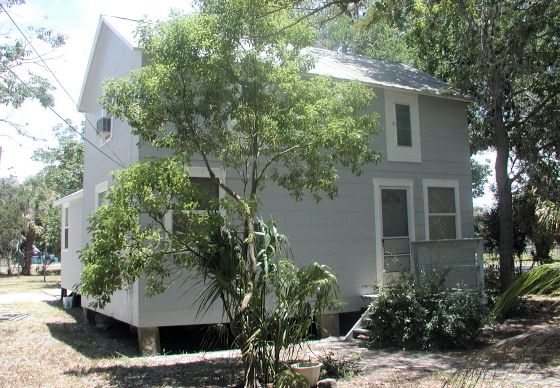 Finally, turn right and follow Hudson Ave, a traditional 'Old Florida' road with a canopy of tall trees blocking the sun, even in the middle of the road. Nice to feel the atmosphere of a time before the subdivisions took over (without the inconveniences!) Just turn right on Old Dixie and go on back to your car. For more on historical walking tours of Hudson, go here.
Visit Hudson Marina and Mike's Dockside...
| | |
| --- | --- |
| | Click left for the official site! Dockside has a full bar and grill. This is a major venue for live music, seafood and a pleasant environment overlooking one of the largest marinas on Florida's Gulf coast. The entire marina is in the process of being transformed into an entertainment complex. |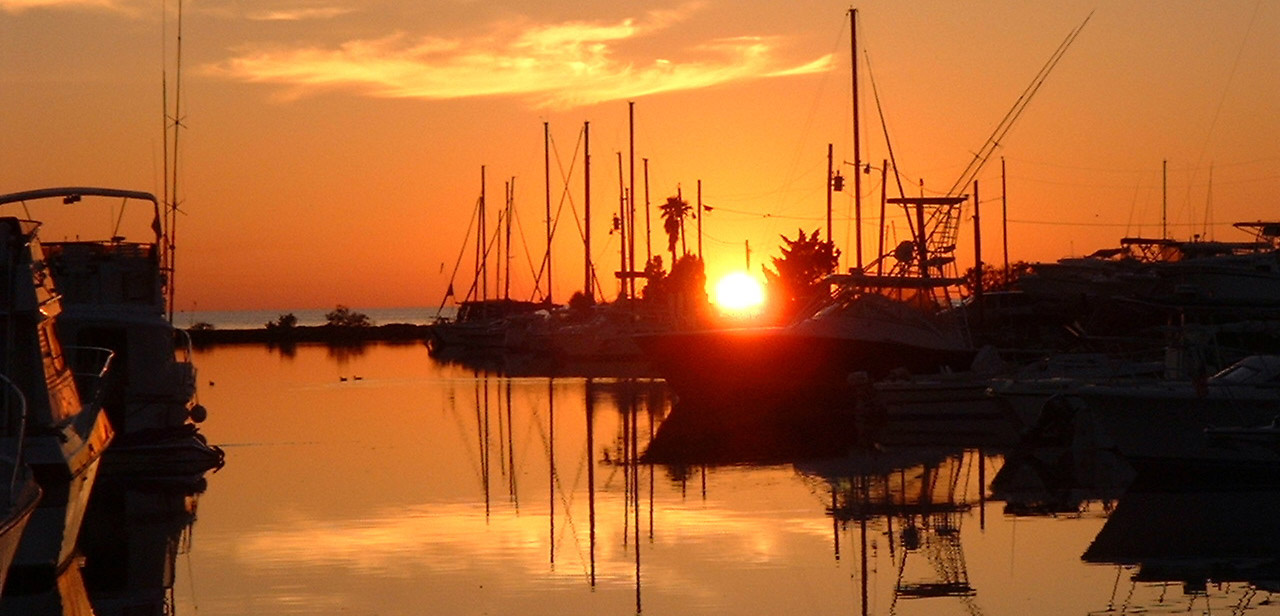 Dockside itself is a Cheers type bar, with many friendly regulars, townsfolk and guests from elsewhere. All ages can be found here, and there is live music 4 nights a week. Come see how this coastal bar has become a favorite since opening in 2002. A giant tiki-bar abuts the restaurant, and bands like the original Drifters and Satellites have played on the stage. The best local bands are also here, including Kristie Vale, 'Elvis' and the 'Rod Stewart' impersonator (who is great- esp. Downtown Train). Owner and developer Mike Lowe has expanded the Bar / Restaurant / Marina, including wet and dry slips, newly seawalled with designer concrete and an endowment of new marina buildings.
Hudson's primary seaport, therefore, has an air of constant progress. The opening of the Hudson Channel in 2005 has made it one of the most important docks in West Florida, and the most northerly deep water port before the panhandle. Follow Hudson Ave. west until it ends, turn right on Port Hudson Blvd. and follow it to the end. Click the title for more information.
Here's how to get to the Marina and Dockside by way of land and, argh, by sea
---