GOLF


Golfing in Pasco County and Environs---------------------------------
OF ALL SPORTS IN HUDSON, GOLF AND WATERSPORTS HEAD THE LIST. WE HAVE MANY GREAT COURSES HERE. WHY NOT TRY YOURS ON ONE OF THE AREAS TOP VENUES: CLICK HERE FOR THE
SEA PINES GOLF COURSE HOMEPAGE.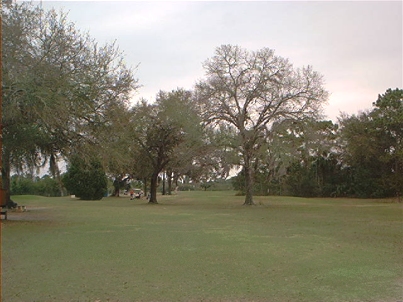 Or try the Beacon Woods Golf Course. In fact, many of the people who live in Beacon Woods golf themselves: homes are situated here around \"The Links\" a full 18 hole Scottish \"Links\" style course with very reasonable fees ($18 - $30 including cart). Most Beacon Woods homes have private solar heated pools and all the amenities one expects from an American home.
To search for a home for sale or a new construction in Beacon Woods or any other neighborhood in town, click here.
Click here for more information on the following local sports, including camping, trails, horseback, tennis and again, golf courses. Phone numbers are listed to call the establishments: http://www.villageprofile.com/florida/pascocounty/parks/topic.html
A Complete List of Pasco Golf Courses
courtesty of visitpasco.net; click here for the best golf page for the area
| | | | |
| --- | --- | --- | --- |
| Beacon Woods Golf Club | Bayonet Point | private/18 holes | 727-868-9528 |
| Lake Jovita | Dade City | semi-private | 877-481-2652 |
| Scotland Yards GC | Dade City | semi-private/18 holes | 352-567-7600 |
| Town & Country GC | Dade City | public/27 holes | 352-567-6622 |
| Forest Hill Golf & Country Club | Holiday | public/9 holes | 727-934-7317 |
| Heritage Pines Community Assoc. | Hudson | | 727-861-7784 |
| Meadow Oaks Golf & Country Club | Hudson | semi-private/18 holes | 727-856-2878 |
| Sea Pines GC | Hudson | semi-private/18 holes | 727-863-1214 |
| The Links Golf Club | Hudson | semi-private/18 holes | 727-868-1091 |
| Fox Hollow | New Port Richey | semi-private/18 holes | 727-376-6333 |
| Heritage Springs Community Assoc. | New Port Richey | | 727-372-5411 |
| Magnolia Valley Golf Club | New Port Richey | semi-private/18 holes | 727-847-2342 |
| River Ridge GC | New Port Richey | semi-private/18 holes | 727-847-4762 |
| Seven Springs GCC | New Port Richey | semi-private/18 holes | 727-376-0035 |
| Springer's Gulf Harbors Golf | New Port Richey | public/18 holes | 727-849-7675 |
| Summertree GC | New Port Richey | semi-private/9 holes | 727-856-0771 |
| Timber Greens GC | New Port Richey | semi-private/18 holes | 727-372-0789 |
| Timber Oaks GC | Port Richey | semi-private/18 holes | 727-863-1072 |
| Tampa Bay Golf & Tennis Club | San Antonio | private/27 holes | 352-588-2100 |
| Saint Leo Abbey GC | St. Leo | public/18 holes | 352-588-2016 |
| The Abbey course at St. Leo University | St. Leo | public | 888-588-2016 |
| Quail Hollow GCC | Wesley Chapel | semi-private/18 holes | 813-973-0097 |
| Saddlebrook | Wesley Chapel | semi-private/36 holes | 813-973-1111 |
| Links of Lake Bernadette | Zephyrhills | semi-private/18 holes | 813-788-4653 |
| Silver Oaks GCC | Zephyrhills | public/18 holes | 813-788-1225 |
| Southport Springs GC | Zephyrhills | public/18 holes | 813-780-7637 |
| Valle Oaks GC | Zephyrhills | semi-private/18 holes | 813-788-4112 |
| Zephyrhills City GC | Zephyrhills | public/18 holes | 813-782-0714 |


<---------------back to The Recreation Page