The Empire Winery and Distillery
At SR 52 and Little Rd., New Port Richey / Hudson, Florida (727)-819-2821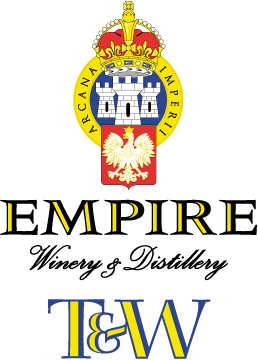 Click symbol for the full Empire website!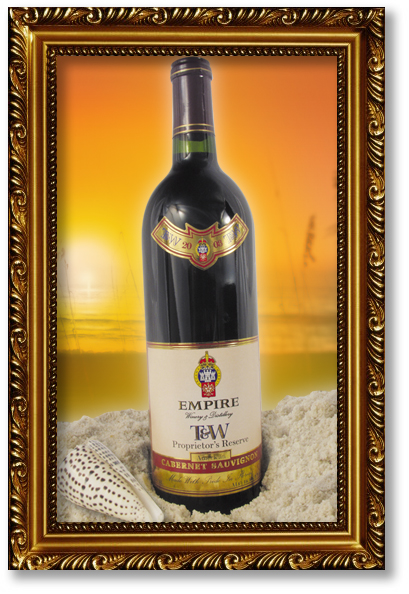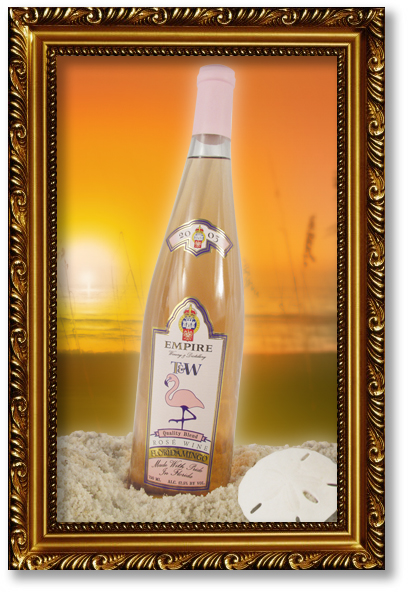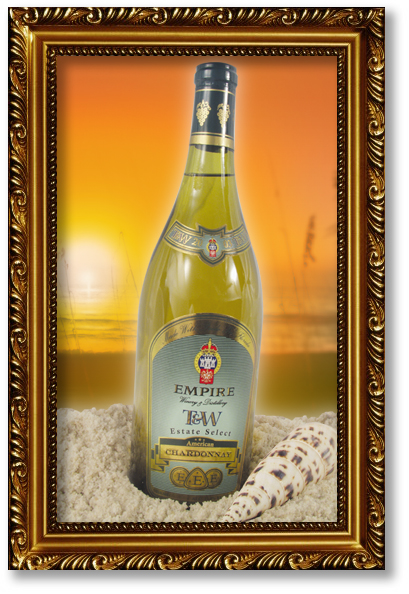 Cabernet Floridamingo Chardonnay
Dedication. Empire Winery and Distillery produces some of the purest and finest wines and spirits in the world. Our wines, meads and vodkas are made through a belief that the most outstanding of all things are a gift from God to His mortal champions. With the first bottle, you will notice that something is present that is found rarely elsewhere. And that is nature. We use no chemicals, no sulfites, no additives, no preservatives, no artificial things. Everything you buy from us is 100% as it was done by our ancestors before the time of these industrially made products today on regular store shelves. Below are three of our top shelf wines: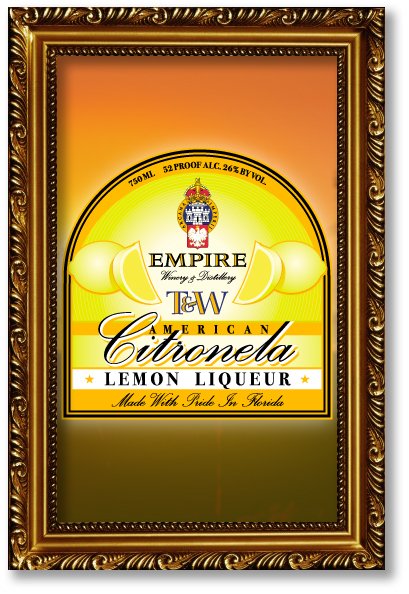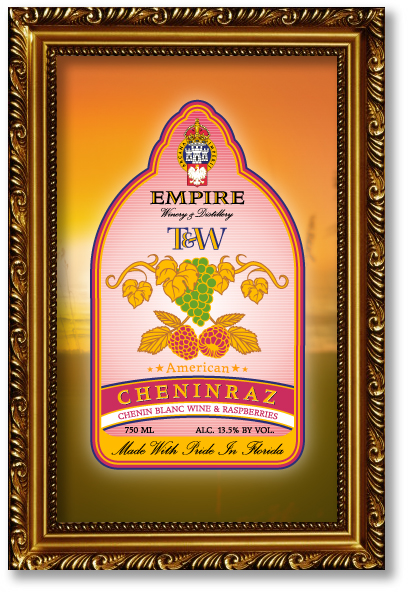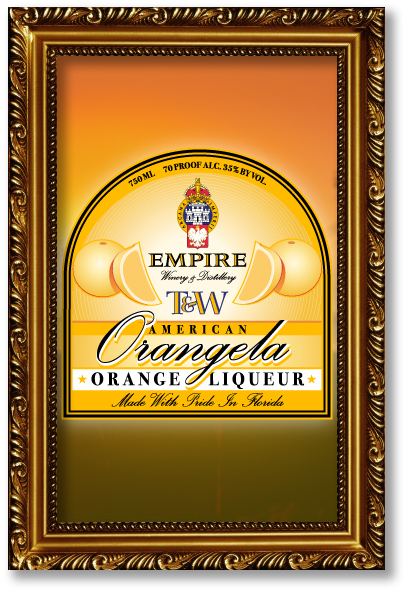 Citronela Cheninraz Orangela
Philosophy and Label. Our label reveals our philosophy. The crown at the top symbolizes our steadfastness to the charge of creating the finest tasting and highest quality pure wine, mead and vodka. The towers remind us of our past. Unless you are an American Indian, your ancestors came from the other side of the world at some point in the last few hundred years. In Europe, where a great many Americans trace the roots of their families, winemaking has gone on for over two thousand years. (that is, 80 great grandparents ago!). Winemaking is steeped in traditon and as with cheesemaking and the many forms of quisine developed down through the centuries, there is a best way to do it- We try everyday to elevate winemaking to a real art form. Everything, from the grapes down to the finished product, is supervised by our professional vintners. Below are our three other handcrafted wines, none of which, as we have stated, has any form of impurity whatsoever- done they way it is supposed to be: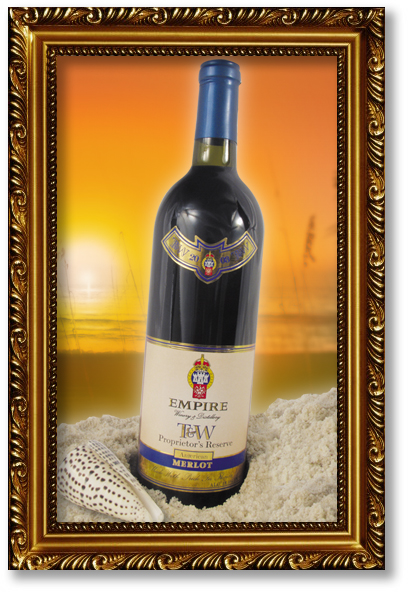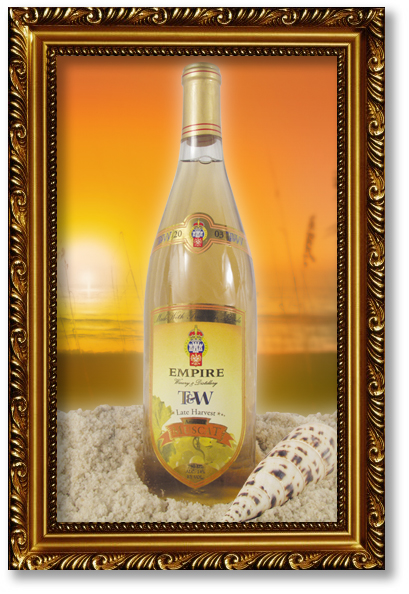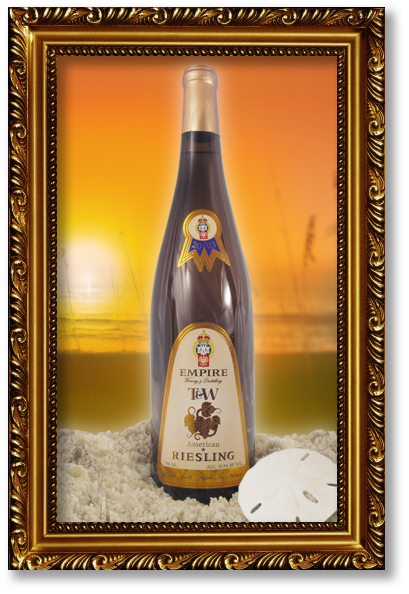 Merlot Muscat Riesling
The White Eagle. With vodkas and mead in the Polish tradition, and wines in the French and Italian traditions using the best California grapes, you have a nice variety to choose from at Empire. Our vodka is distilled six times, and of course are all-natural products.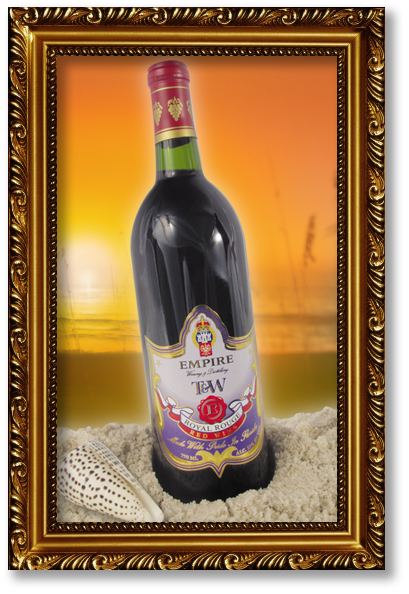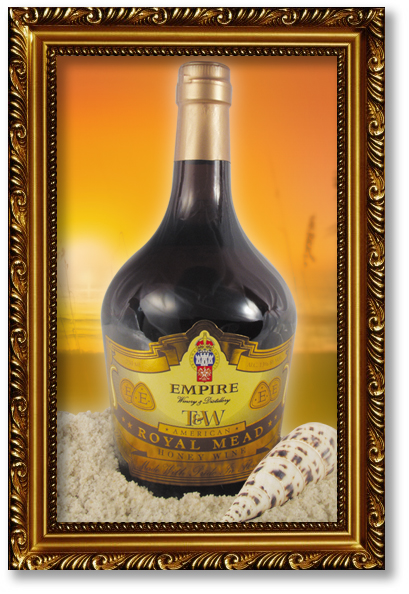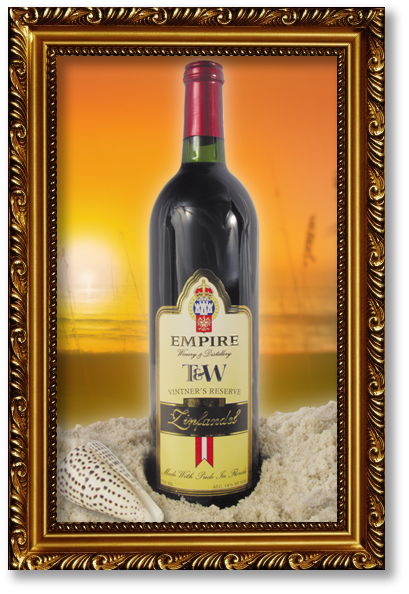 Royal Rouge Our Royal Mead Zinfandel
Should you have a question or comment we will talk with on the phone or face to face in our store.
Come visit us sometime and taste all of our wines in house!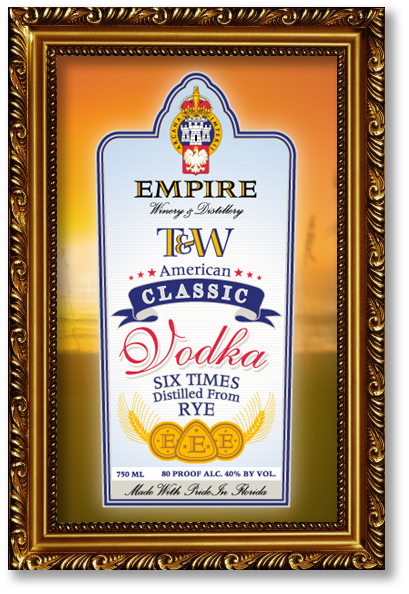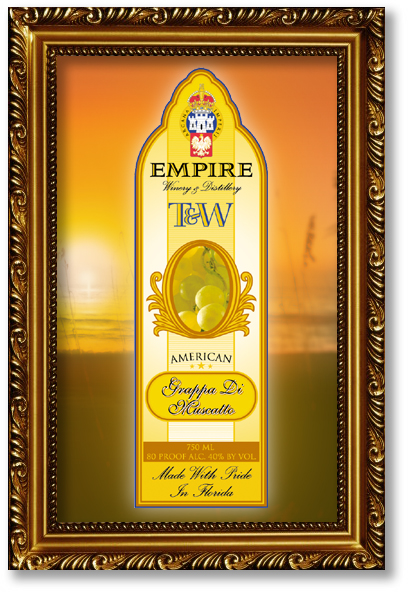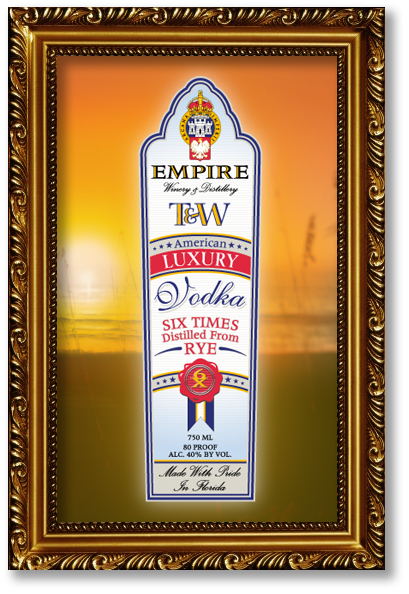 Classic Vodka (6 times distilled) Grappa Luxury Vodka (6 times distilled)
Please call anytime at 727-819-2821 for directions or for ordering.
Or stop in and visit us at 11807 Little Rd, at the corner of Little and SR 52, 34654
Thank you for spending the time to read this page about:
Click for more! Empire Winery and Distillery Click for more!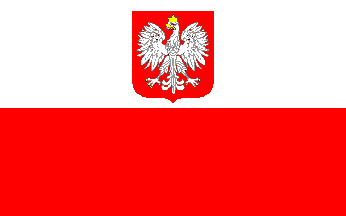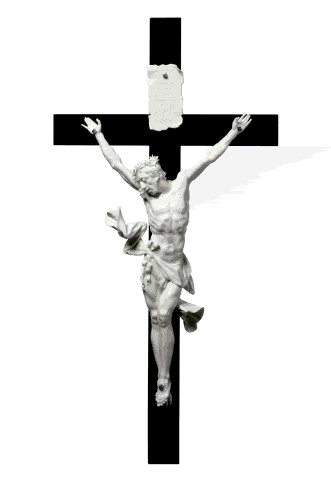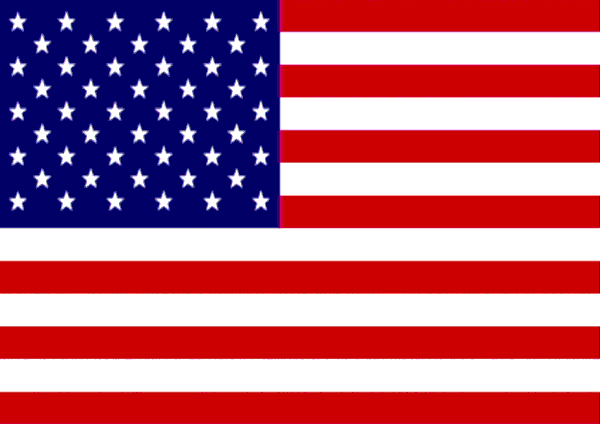 Back to Hudson or New Port Richey