Most people enter the homepage or the neighborhoods page through a google, msn, aol or yahoo search.
hudsonfla.com employs Occham's Razor as its overarching philosophy: the most simplistic approach is the best.
hudsonfla is not flashy, neither is eastlakefla.com, coming soon in the 'great expansion.'
Where this site is conservative in 'flash,' it makes up for in content and organization, depth and breadth.
You won't find a more comprehensive city website. We know, we've been trying for a year.
(Czeck out the other cities websites for comparison here)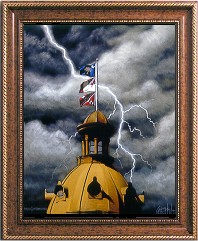 Finally, link here to Alexa.com, the best search engine there is
because it uses the powers of google and adds to them the actual
ranking of any webpage. So overall yahoo.com is number 1 in hits
and google is number 3 in overall hits.
The Hudsonfla.com supersite is in the 800 thousand in the World
(nothing to scoff at, trust that there are a lot of websites out there!)
Hudsonfla.com: "Classy, funny, awesome,
the best website on this planet."*
*about Hudson